By sending your suspension service to our FOX Service Center, you are ensuring that you receive the best performing suspension. At our Service Center, we use only original Fox parts. Our in-house Fox Factory technicians are the only authorized & certified FOX suspension technicians in Singapore.
Fox Service Center, Singapore
13 Kaki Bukit Road 1, #02-08 Eunos Technolink, Singapore 415928
Operating hours:
Mon to Fri: 10:00am to 1:30pm; 2:30pm to 6:00pm
Sat: 10:00am to 1:00pm
Tel: (65) 6749-5787 | Email: fox.sg@khcycle.com
(Servicing-related enquiries)
Recommended Service Intervals
Regular maintenance of your products will increase its performance and lifespan. FOX recommends that your fork, shock or seat post receive a Full Service every 125hrs or yearly – which ever comes first.
Suspension product will require more frequent servicing the harder they are worked. For those who ride in extremely wet/muddy or dry/dusty environmental conditions where trail debris is sprayed onto the fork or shock while on the trail, FOX encourages riders to perform maintenance earlier than recommended above as needed.
Fork
Shock
Dropper Seatpost
Others
Fork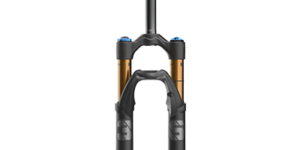 $185.00 SGD
What it includes:
Thorough inspection of fork for wear and/or damage.
Rebuild of damper, including new oil.
New dust wipers and foam rings.
Air spring assembly rebuild, including new seals.
Lower leg fork bushings replaced at extra cost, if deemed necessary.
Before you send in:
Remove your fork from your bike*, or have it removed at your local bike shop, before sending it in to avoid a surcharge of $50 SGD.
Clean the fork, remove all unnecessary items, i.e. crown races, brake mounts, etc.
* How to remove & reinstall fork:
Shock
Dropper Seatpost
Others
Our Expected Turnaround Time
Our estimated service turnaround time is 3 working days. This can however vary depending on our servicing load and manpower situation at any point in time. You may [Whatsapp] to check with us our current turnaround time before sending in.
FOX's Limited Warranty on its suspension products is One year.
To receive warranty consideration for your product, you will be asked to provide a copy of the original receipt for your FOX product or the new bicycle that you purchased with the FOX product. To ensure that your service transaction proceeds in an expedient manner, please provide this at the point of sending in.
FOX Service Center is located at our Kaki Bukit Road premise 
[Map]
. You are more than welcome to drop off and pick-up your fork or shock. You may also send your product in using your own courier, in which case please
[Whatsapp]
us in advance to allow us to look out for your delivery.
We also offer return of serviced fork or shock by local courier for a small fee. Check with us before you make your payment.
Set Your Suspension Sag (After Servicing)
Congratulations! Now that you have serviced your fork and/or shock and installed them back onto your bike, there is still one last but important step – which is to set the sag (and rebound) on your fork and shock for your weight: