For service to be rendered, please send in only your FOX product to the Service Center, not with the bicycle that the product is installed on. Otherwise, a SGD 30 surcharge will be added to the final cost for the removal and installation of the product by our service staff.
When you send in your product to the Service Center, you will be asked to complete a 5-minute online form. It is no longer required to complete a printed service form. You will also be advised on your expected turnaround time (usually 3 working days).
To receive warranty consideration for your product, you are requested to provide a copy of the original receipt for your FOX product or the new bicycle that you purchased with the FOX product. To ensure that your service transaction proceeds in an expedient manner, please have this readily available.
Fox Service Center, Singapore
13 Kaki Bukit Road 1, #02-08 Eunos Technolink, Singapore 415928 [Map]
Opening Hours: Mon-Fri 09:30-18:30, Sat 09:30-13:30
Tel: (65) 6749-5787
Email: fox.sg@khcycle.com
If you have questions concerning whether your suspension is still serviceable or you would like a more detailed estimate prior to sending your products in, please email a detailed description of the problem and pictures of your FOX product to the email above.
FOX Fork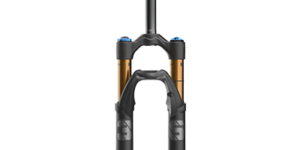 Service Fees (Full Service)
32/34 FLOAT

– SGD

150

32/34 TALAS V (MY2015 & newer *) – SGD 180

36/38 FLOAT – SGD 165

36 TALAS V (MY2015 & newer *) – SGD 195
What does it include?
Thorough inspection of fork for damage and/ or wear.
Complete tear down and rebuild of damper, including new oil.
New dust wipers and foam rings.
Air spring assembly rebuild with new seals (F-series and FLOAT models).
* TALAS of MY2014 and older have been discontinued and are no longer serviceable.
FOX Shock
FOX Seatpost
Kashima Upgrade
Custom Valving
Others
* Price may be higher if product is severely damaged and requires replacement parts that will exceed original estimate. We will call you with a revised estimate for your approval prior to work being started.
Recommended Service Intervals
To best maintain the performance and durability of your product under normal use, FOX recommends that you have regular fork and shock maintenance performed according to the service intervals.
Regular maintenance of your products will increase its performance and lifespan. It is recommended that your fork, shock or seat post receive a Full Factory Service every 125hrs or yearly – which ever comes first.*
Suspension product will require more frequent servicing the harder they are worked. For those who ride in extremely wet/muddy or dry/dusty environmental conditions where trail debris is sprayed onto the fork or shock while on the trail, FOX encourages riders to perform maintenance earlier than recommended above as needed.
If you hear, see, or feel something unusual, stop riding immediately and contact our Service Center for proper servicing.