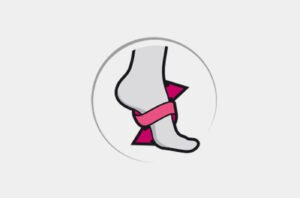 A special woman version that perfectly fits the female foot in order to perform even better for the ladies.
Tapered fit mimics a women's more tapered foot shape
Narrower across the ball of the foot
Less volume, on the instep area and a narrower heel cup
ELEVEN SOLE
The Eleven Sole is made by blending two materials together, nylon and carbon fiber. The material is made via injected carbon fiber held in a matrix of nylon. The nylon used does not absorb water and retains excellent rigidity in hot and humid weather and retains these properties over time. This composite results in a lightweight and stiff sole.
HIGH SECURITY VELCRO
High Security Velcro straps with integrated locking polymer teeth, that engage onto each other when the strap is closed. This feature makes the closure more secure and the strap becomes unmovable.
SIDI HEEL CUP
Reinforced cup that stabilizes and supports the heel. Anatomically shaped plastic, reduces heel slip and provides increased power transfer. Provides additional foot protection in the event of a crash.
REPLACEABLE HEEL PAD
For walkability, Sidi cycling shoes include a replaceable polyurethane heel pad.