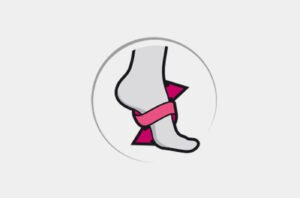 A special woman version that perfectly fits the female foot in order to perform even better for the ladies.
Tapered fit mimics a women's more tapered foot shape
Narrower across the ball of the foot
Less volume, on the instep area and a narrower heel cup
MICROFIBRA TECHPRO
Made in Italy.
It is considered a highly technological and innovative, eco-friendly leather suitable for technical and sports products which require high performance levels.
Incorporates features of resistancy, stability, lightness, water-repellency and eco-friendliness.
TECHPRO MICROFIBER
Has a Hydro and anti-mold treatment, which eliminates the onset of molds and bacteria.
Oeko-Tex certified, does not contain harmful substances and respects law restrictions.
SOFT INSTEP CLOSURE SYSTEM
Wide, anatomically curved strap combined with a soft, thermo-formed EVA pad that distributes pressure evenly over the instep area.
Adjustable from both sides, to perfectly center the EVA pad over a high or low instep.
Eliminates the need for the High Instep Extender.
The soft instep closure system is replaceable.