Directly from the wind tunnel to the market, the pair of Bora WTO 60 wheels is destined to become the necessary choice every time a cyclist faces a route that requires average speeds of more than 40 km/h.
THE MOST AERODYNAMIC
THE SMOOTHEST
CHOOSE AERO, BUT MAKE IT CAMPAGNOLO
THE MOST AERODYNAMIC
The rim design enables the maximum amount of aerodynamic penetration when the wind angle is between 12° and 19°, making it a thrust for triathlon athletes.

The streamlined design of the central part of the hub decreases the frontal area of the component whilst the special design of the flanges favours airflow detachment.

The 18-spoke elliptical cross section in the front and 21-spoke rear cross section in the rear result in a far superior rolling resistance of the cross sections compared to competitor wheels.
THE SMOOTHEST
CHOOSE AERO, BUT MAKE IT CAMPAGNOLO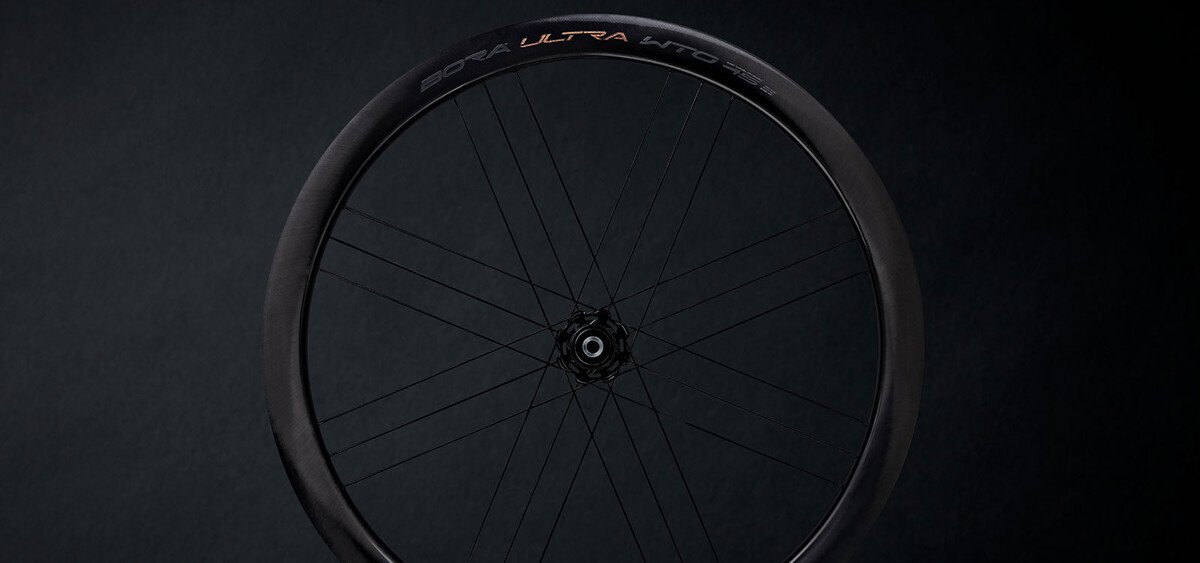 2-WAY FIT™ is the innovative profile that lets you fit either a tubeless tire or a classic clincher.
2-WAY

FIT™
The concept is as simple as it is genius: balancing the weight of the rim joint with a mass of identical weight on the opposite side of the rim.
DYNAMIC

BALANCE™
Campagnolo's iconic G3 geometry challenges the conventional configuration of wheel spokes on racing bikes. Groups of three parallel straight-pull spokes are in fact arranged in a ratio of 2:1.
G3

SPOKE GEOMETRY
An absolute genius of a magnet. It is the tried and tested, patented "Mounting Magnet" system: MoMag™ for short.
MOMAG™